CollabType Workshop ft NEW LATIN WAVE
WTF Team —
On the occasion of our invitation to take part in the New Latin Wave 2021 festival, we've adapted our collaborative workshop to a remote, virtual and interantional context.
Our aim: To create a functional typography in a short time frame by collaborating with as many people as possible, dividing the letters (symbols, numbers, emojis, etc) between the participants.
The process involved putting together an instruction KIT able to cover this three premisses:
Comprehensible to anyone with or without previous typeface or design knowledge.
It had to work so that participants could work remotely, with no need to connect "live".
A manual or analogue design process, away from the computer.
The methodology: Using paper, scissors and glue, build a letter over the "letter grid" following the instructions provided.
The materials: Printer, paper, scissors, glue and scanner.
---
THE WORKSHOP TIMELINE
Registrations for the workshop went from March 3rd to 6th, with almost 100 people signed up.
Participants were assigned 3 letters each (letters, symbols, emojis, or numbers) and had 4 days to work.
They had to cut and glue the shapes to form their letters, scan their letters and email them to us.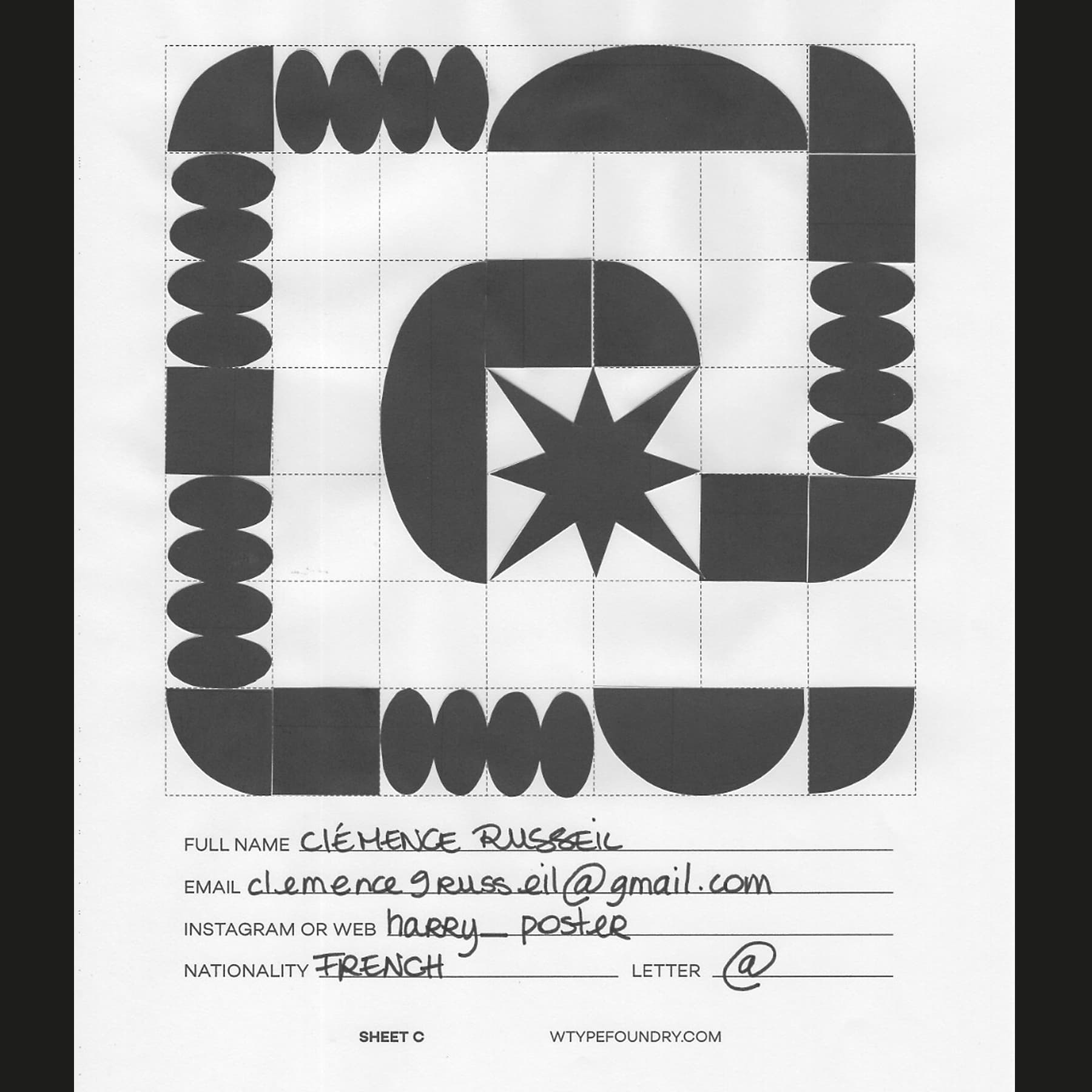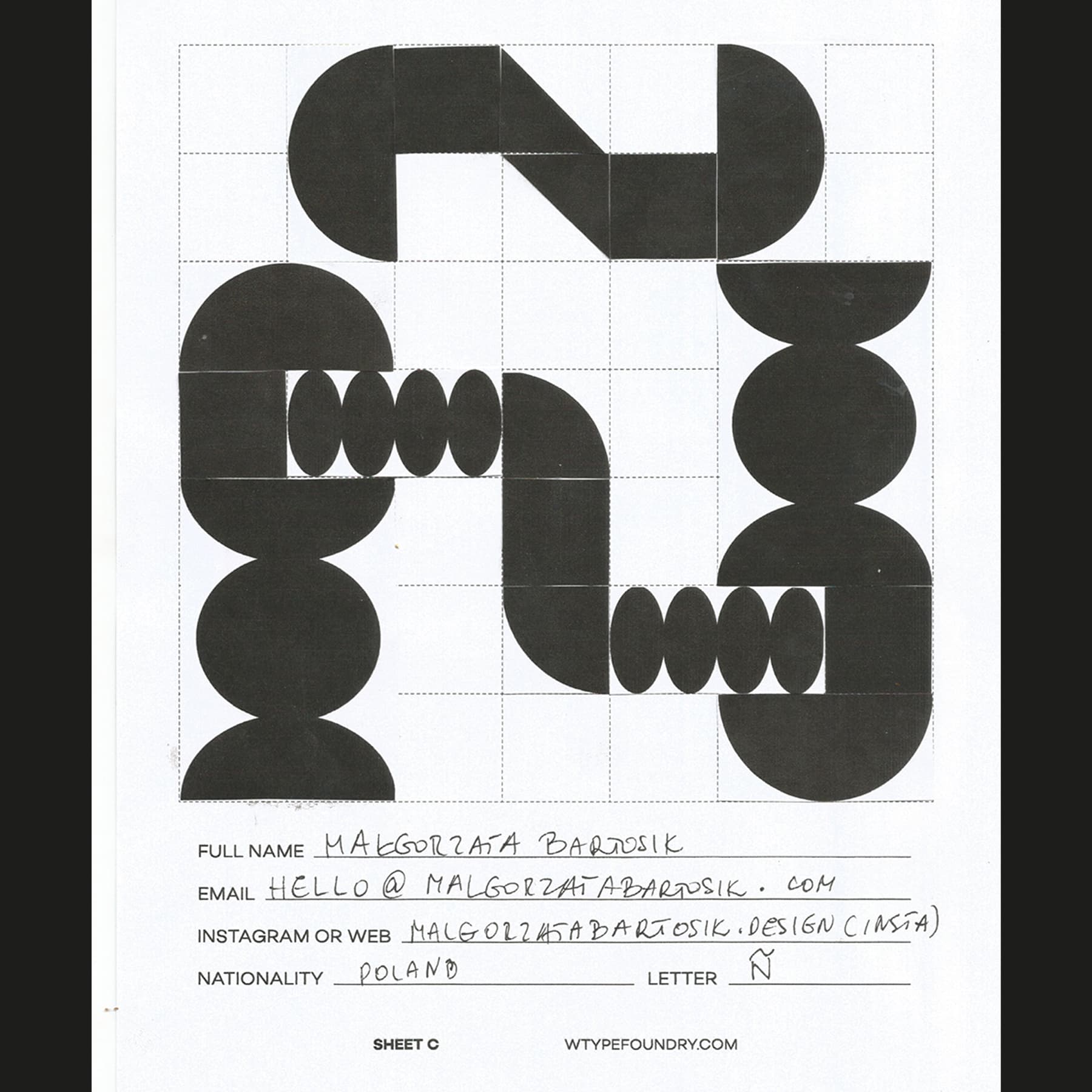 Once we received the letters we took 3 days for digitizing, cleaning the scanned images and program the first version of the resulting font: WTF_CollabType New Latin Wave.
DOWNLOAD WTF_CollabType
---
THE OUTCOME
WTF_CollabType New Latin Wave, the world's largest experimental collaborative typeface, designed by 83 authors. WTF_CollabType is a free download font for non-commercial use.
From day one we were surprised by how many people signed up! And once the workshop ended we were surprised by the number of nice words and comments the participants send us, some who did the workshop with their children, others with their students, and just, in general, saying thanks for the opportunity to play and create something away from the computer.
4 days to design.
93 signed ups / 83 authors.
280 characters (letters, symbols, punctuation).
28 countries.
A lot of paper, glue and imagination!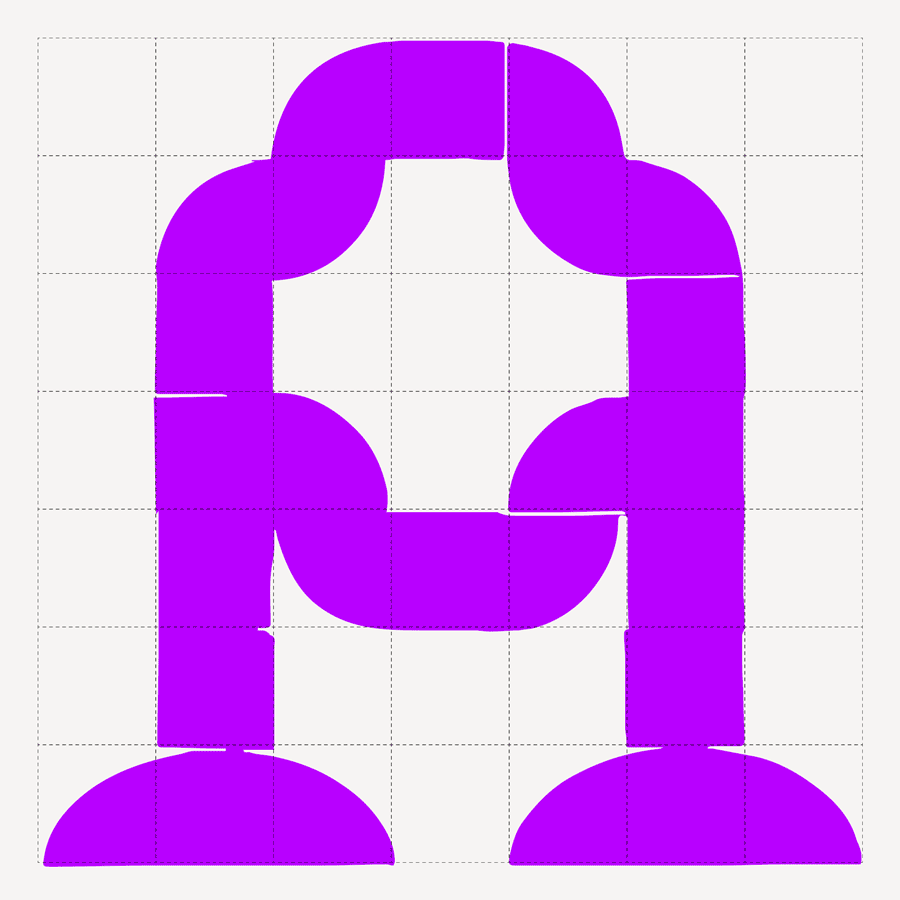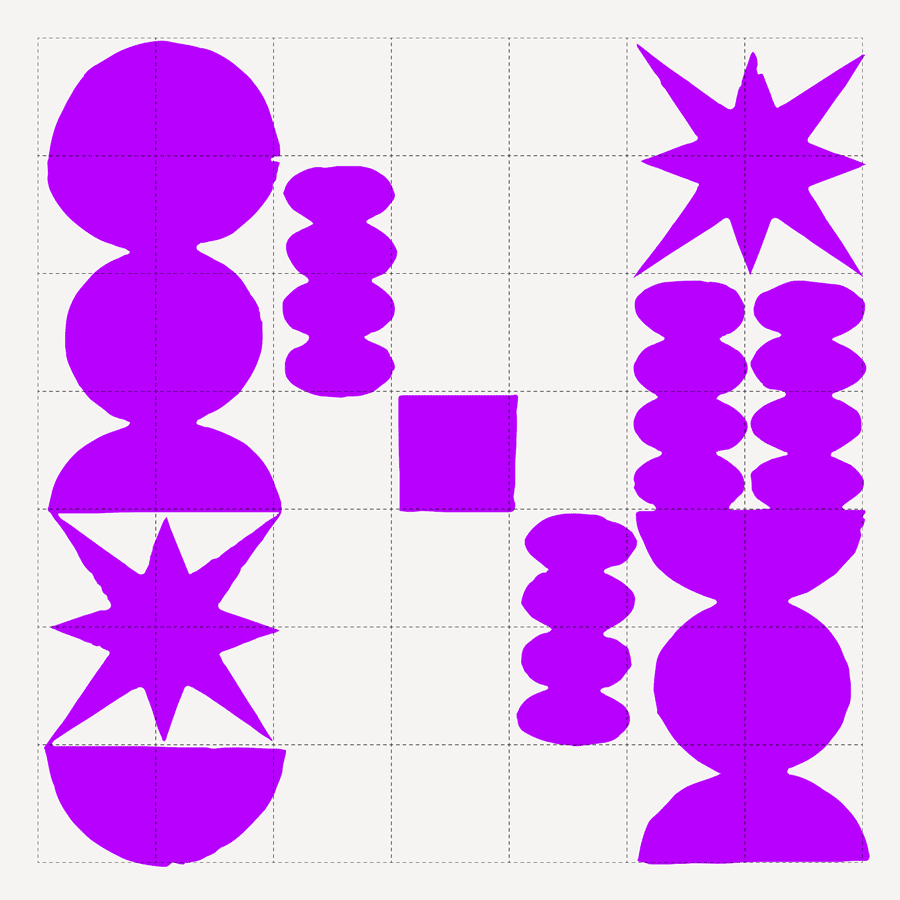 ---
CONGRATULATIONS & THANK YOU!
Congratulations and thanks to all those who signed up to be part of this project and sent us their letters. The main goal of this workshop is collaboration and we couldn't have done it without you! We are blown away by your creativity and commitment.
We consider the workshop was a success thanks to all the people that collaborated to the great result! Amazing things happen when we collaborate.
---
DESIGNED BY
Addison Smyth, Adriana Conde, Aggelos Kourtidis, Aisha Jandosova, Alejandro Mendoza, Amel Afzal, Andrea Meza, Anika Sabin, Antonia Sepúlveda, Ariadna Vela, BD 85, Ben Pulver, Camila Araya, Camila Astronauta, Camila Torres, Carla E Palacios Morales, Carlos Avila, Carmen Montiel, Cat Spivey, Catalina Viera, Daniela Rubio, Dawn Sinkowski, Diego Miranda, Elaine Wang, Eleisha Kubale, Elias Quiroz, Emily Watson, Fatima Alhamawi, Fede Ros, Fernanda Aranguiz, Filippos Fragkogiannis, Francisca Alcalde, Francisca Osses, Georgia Harizani, Gianna Grace Reyes, Harry Poster / Clemence Russeil, Haydn Landis, Irene Stock, Isabel Wojciechowska-Watson, Jeffrey Yoo Warren, Jennifer White-Johnson, Jessica Cevallos, Jessie Liu, Karla Barracuda, Kate Deciccio, Laura Estevez, Lucila Lombardi, Malgorzata Bartosik, Manuel Gonzalez Andrian, Mara Osman, Maria Galindo, Matina Nikolaidou, Mica Miragliotta, Nazli Irmak Pekel, Niall Green, Nikki Roxas, , Nubia Navarro, Paula Arbol, Paulina Citlalli, Pilar Arenaza, Prashansa Thapa, Rajlaxmi Jain, Ramon Tejada, Rannia Makrigianni, Renato Flores, Rogelio Bontá, Romina Gonella, Salome Betancourt, Sam Hobson, Sandra Hayvel , Sarah Stern, Sarah Twelves, Skyler Wagner, Tania Castillo Ponce, Tara Ridgedell, Tasos Varipatis, Thomasin Parnes, Tomás Dintrans, Tuan Le, Vivian Yang, Yanis Prinos, Magdalena Arasanz, Patricio Gonzalez, David Súid
Programed by W Type Foundry.