COLLABORATIVE TYPOGRAPHY WORKSHOP FT. TYPE THURSDAY BARCELONA
☺️ WELCOME / BIENVENIDXS
Be part of the world's largest Collaborative Typeface
🖨✂⚫◾🔠
WTF Team —
IN AN INCREASINGLY VIRTUAL WORLD, WE'VE DECIDED TO MOVE AWAY FROM THE DIGITAL APPROACH TO FONTS WITH THIS COLLABORATIVE, REMOTE, WORLDWIDE TYPOGRAPHY WORKSHOP.
Our aim: To create a functional typography in a short time frame by collaborating with as many people as possible, dividing the letters, symbols, numbers and emojis between the participants.
The methodology: Using paper, scissors and glue, build a letter over the "letter grid" following the instructions provided.
The materials: Printer, paper, scissors, glue and scanner ✂️
On this occasion, we've partnered up with TypeThursday Barcelona, we will launch the resulting font at their virtual event on May 27th. Register for the event here.
Español —
EN UN MUNDO CADA VEZ MÁS VIRTUAL, HEMOS DECIDIMOS ALEJARNOS DEL FORMATO DIGITAL CON ESTE TALLER DE TIPOGRAFÍA COLABORATIVO, REMOTO E INTERNACIONAL.
Nuestro objetivo: Crear una tipografía funcional en poco tiempo colaborando con el mayor número de personas posible, dividiendo las letras, símbolos, números y emojis entre los participantes.
Metodología: Utilizando papel, tijeras y pegamento, construir letras sobre una grilla siguiendo las instrucciones proporcionadas.
Materiales: Impresora, papel, tijeras, pegamento y escáner.
En esta ocasión, nos hemos asociado con TypeThursday Barcelona, lanzaremos la fuente terminada en su evento virtual el 27 de mayo. Registrate para el evento aquí.
———
THE WORKSHOP — LET'S BEGIN / EMPECEMOS!
The day has come!
We are 90+ participants, thank you very much to everybody how signed up. You are about to be part of the biggest collaborative typography ever made!
In the following link, you will find the instructions + the work KIT for download.
Start by printing the instructions + work KIT.
Look for your name in the list below, find the letters assigned to you.
Read the instructions, watch the video and get to work!
Cut, test, play and glue at your own pace!
---
Español —
Llego el día!
Somos 90+ participantes, muchas gracias a todxs quienes se unieron . Estas a punto de ser parte de la tipografía colaborativa más grande nunca antes hecha!
En el siguiente link encontraras las instrucciones + KIT de trabajo descargable.
Imprime las instrucciones + KIT de trabajo para empezar.
Busca tu nombre en la lista abajo, ahí encontraras las letras que te corresponde diseñar.
Lee las instrucciones, ve el video y manos a la obra!
Recorta, prueba, juega y pega a tu propio ritmo!
---
---
NAME AND GLYPH / NOMBRE Y GLIFO
On the list below you'll find your name and the glyphs that have been assigned to you.
You might have a letter or symbol you've never seen before! Don't worry, start with a little research, you can copy the letters you are not sure about and paste them on Google for a better look. Designing these glyphs is critical to developing a useful typography for multiple languages.
Español —
Aquí encontrarás tu nombre y los glifos que te hemos asignado. Es probable que te topes con un glifo que nunca hayas visto! No te preocupes, comienza por investigar un poco, puedes copiar y pegar la letra en Google pera ver más. Diseñar estos glifos es fundamental para desarrollar una tipografía útil para varios idiomas.
---
Abril Cicchiello Ľ ™ Ř
Aitor Conde T Ð Ỳ
Ana Gabriela Bo Ä Ů G
Ana peña Ā W Ģ
Andrea Buendía E Ž K
Andrea Renaud Š Č Y
Angelina Sánchez Ř Æ Ŵ
Angelo Muckenhein  Ų F
Anna Nichyparovich G 8 Ň
Aryna Ladutska İ £ Ō
B. Benedicto À V Ğ
BD85 D Z Į
Bianca Milea Ü Ė 💩
Camila Vilches F 7 Ń
Carla Vilà Ó 😒 Ţ
Carmen Alcaide Ħ # Ó
Carmen Bahia ß(Eszett) D Ÿ
Caro Salinas M 😋 Ś
Carolina Giovagnoli Á Ű Ē
Caterina Gega Ť Đ Ź
Clare Lagomarsino J & P
David ramos Ő A Û
Dayane Santos A Ù È
Eleftheria Zagka Į @ Œ
Ellen Jonsson 3 8 😥
Emilee Seymour H * O
Fede Ros Ñ 😈 Ŧ
Felipe Tommasi Ģ Ŋ !(exclam down)
Filippos Fragkogiannis 2 7 😭
Florentina Lupiz Ń 😙 Ş
Formula London Ś Ć X
Georgia Harizani 1 6 🥳
Giulia Boggio Œ Ä Ū
Gladys Stella Maris Bordin Æ Ẁ I
Hernan Raffo C Y Î
Holly Jones Q Ą V
Ian Patrick Ļ 😖 Ŗ
Ignacio Gaete L © R
Ignacio Sekul Ę 6 N
Iliyana Nalbantska Ŕ Ã Ẃ
Isabella Perrotat Menconi Ț É Ż
Jennifer Gonzalez Ą Ẃ Ġ
Jennifer White-Johnson Ŧ Ď Z
Ji Hikkshi É Ż Ķ
Joaquin Maciel B X Í
Johanna Schwarzer È 4 Ł
Joshua Duttweiler Ç Ÿ Ì
Juan Ortega Ķ § Q
Julio Acuña Ö 😑 U
Julio Sanchez à Ẅ Ħ
Karla Varela Ă Ū Ę
Kat McCord Ø Ă Ù
Katherine Francisca López Jaque Ş Ç Ý
Katherine san martin Û Ë 👽
Laura Heer Ī % Õ
Leandro Triana Ň 😡 Ș
Lionel Rodriguez I ( Ô
Livia Danielli Cara Pereira Í ¢ Ö
Lucila Lombardi Ņ 🙁 ß(Eszett)
Magdalena Derosas Ë 2 Ľ
Małgorzata Bartosik Ŋ 🙂 T
Manuel Gonzalez Andrian 4 9 🤯
Marcos Morales Cruz Ï € Ő
María Laura Olcina Ć Ý Ï
Maria Laura Sena Galarza Î $ Ò
María Luisa Bode Hernández Ð Ź J
Mariana Mora R Å W
Marios Antonopoulos K ¶ Þ
Marisa Fulper Estrada Ú Ê 💀
Matina Nikolaidou Ċ Ỳ Ī
Maxwell George Ŗ B Ẅ
Milena Barbeito Alvarez Ğ 9 Ņ
Muur O 😆 Ť
Natalia González À V Ğ
Natalia Prieto Ē 5 M
Natalia Ramirez S C Ẁ
Noëmie Savall N 😓 Š
Patricia Samudio Salinas Ê 1 Ĺ
Paulina Citlalli Ì ¥ Ø
Rana Wassef Ł 😵 S
Rogelio Bonta Ġ ? Ñ
Romina Julieta Gonella Č Ŷ İ
Sabrina Hörberg Ș Ċ Ŷ
Salomé Betancourt Å Ŵ H
Sam Hobson Ĺ ® Ŕ
Sandra Garcia Õ Â Ű
Sandra Valeria Morales Cortés P À Ų
Sarah Lilliman Ě 0 L
Sebastián Marchant-Savignones U Ě 💔
Shivani Toshniwal Ô 🤩 Ț
Sofía Valenzuela Þ Ā Ů
Tamara Segura Ė 3 Ļ
Thais Delogo Ţ E Ž
Valentina Silva 0 5 😯
Virginia Andronikou Ō Á Ü
Yuedi Lyu Ò ❤️ Ú
---
Letters with diacritics or accents?
In languages other than English, diacritics change the sound or way the letter is pronounced. The same word with an accent can mean something totally different. We've added a couple more design examples for letters with top and bottom diacritics. Use the examples as a guide for your design and don't be afraid to try and experiment with the shapes!
Español —
¿Letras con diacríticos o acentos?
Las letras con diacríticos cambian el sonido o la forma como se pronuncia una letra. La misma palabra con una acento puede significar algo totalmente diferente. Agregamos un par de ejemplos de diseño para letras con diacríticos arriba y abajo. Usa esto como guía para tus diseños y no tengas miedo a probar.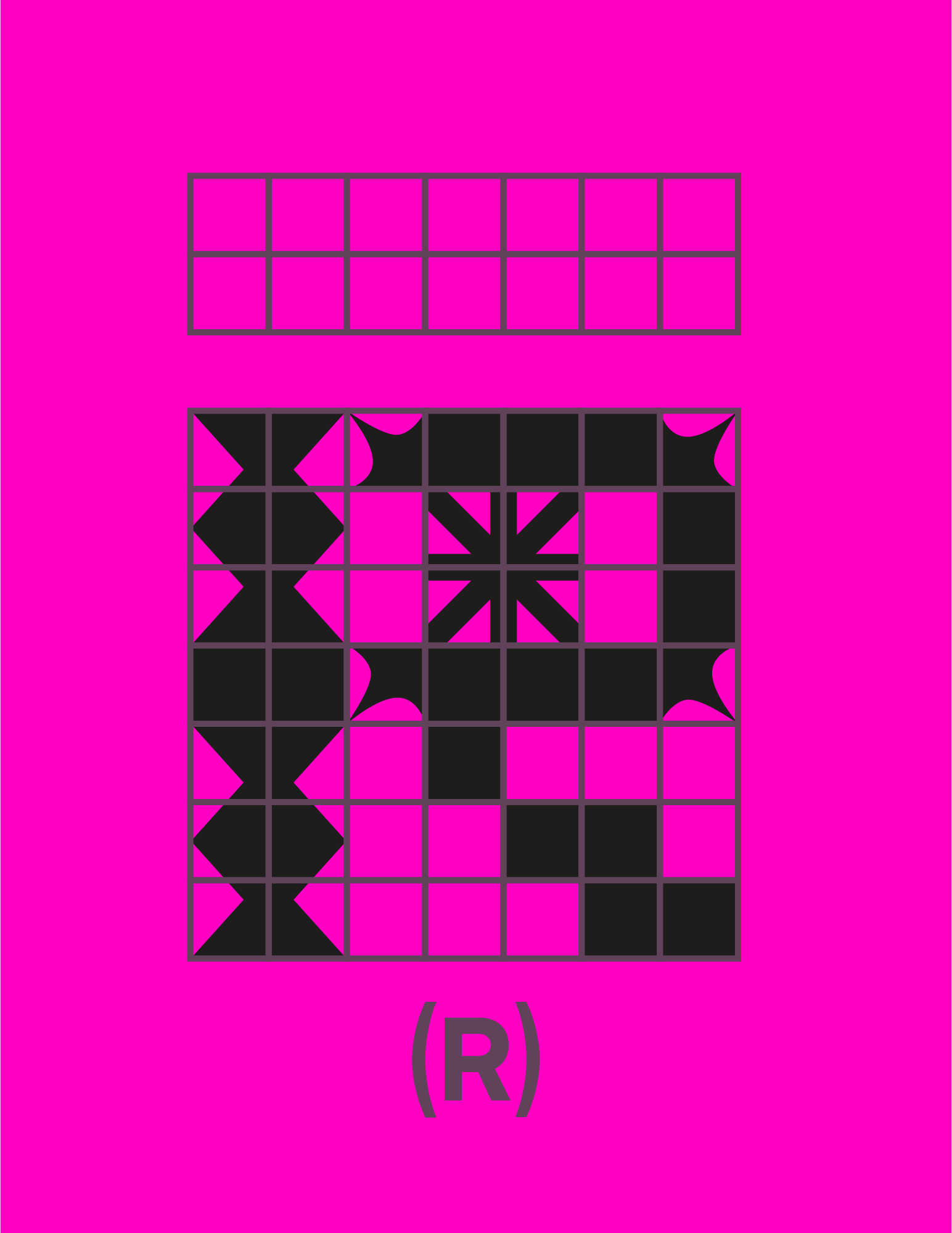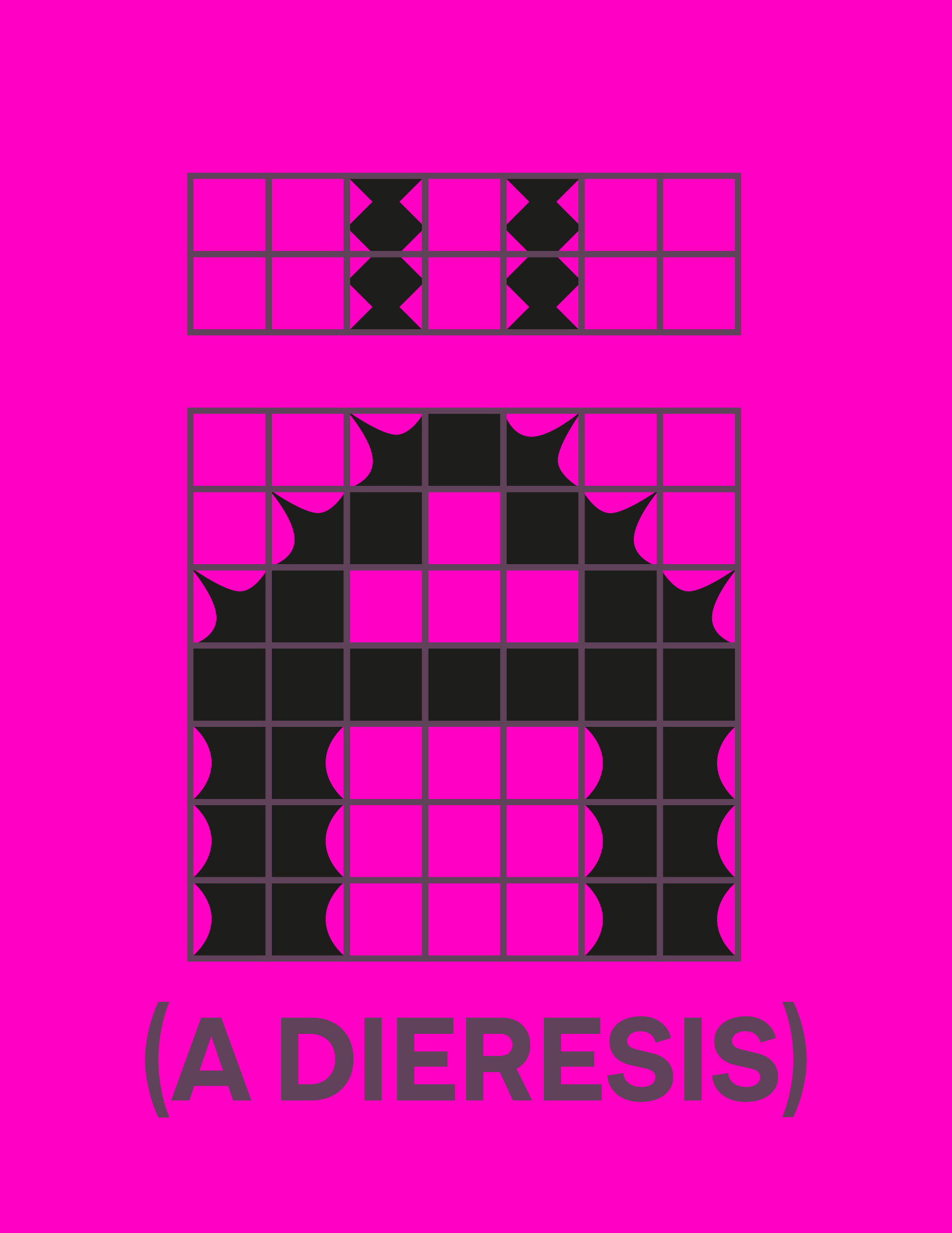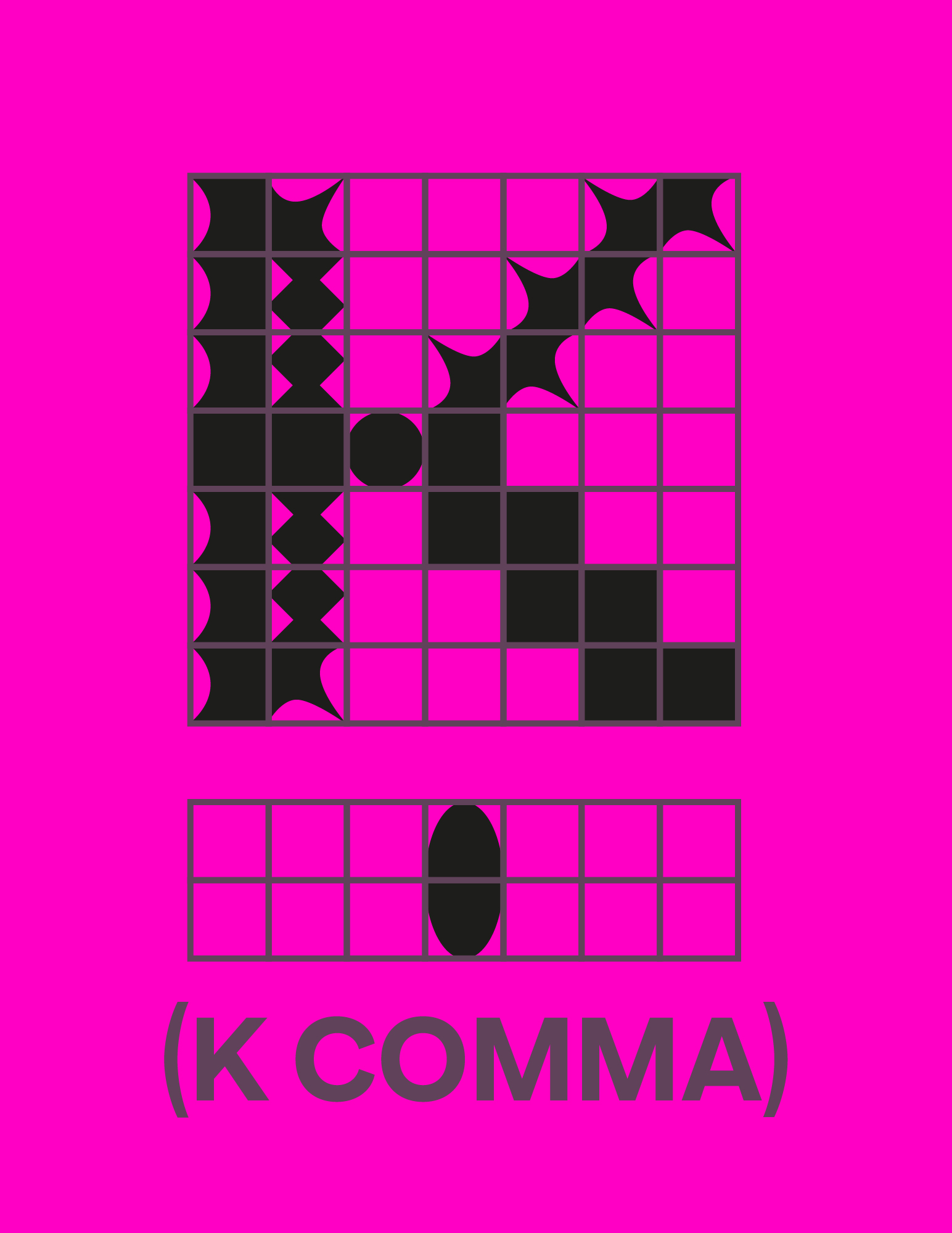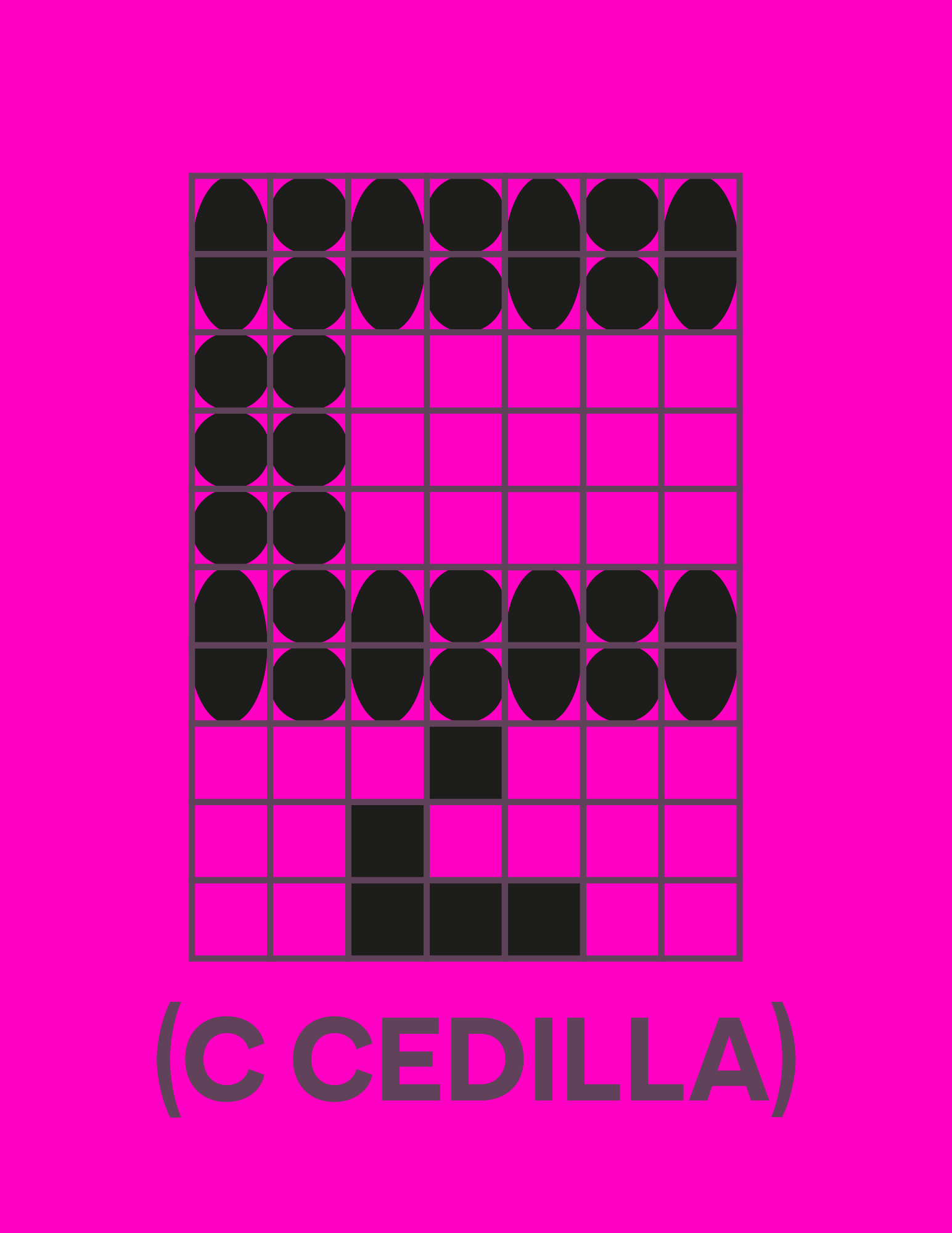 ---
Not sure about something?
If you come across any questions or are not sure about something, write in the comment section of the video on YouTube and we will respond. This way everybody can see the answers in case of similar questions. You can also write to us directly at hola@wtypefoundry.com and we'll reply as soon as possible.
Español —
Tienes dudas?
Si te topas con alguna duda escríbela en los comentarios del video en YouTube y nosotros responderemos. También así otros podrán ver la respuesta en caso de toparse con una duda similar. También puedes escribir al correo hola@wtypefoundry.com y contestaremos cuanto antes.
---
Submission date: May 13th 2021 — 10:00 PM (BCN)
Fecha de entrega: 13 de Mayo 2021 — 10:00 PM (BCN)